About Ukrainian Ladies
(Ukrainian Woman speaking…)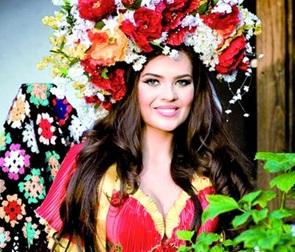 Who am I - the Ukrainian girl?

Hi, my name is Ukrainian Girl! Don't show surprise about such a name, actually I have many of them: Elena, Natasha, Maria, Victoria, Olga, Ekaterina, Marina and lots more of wonderful names! All these names join in themselves a wonderful personality – a woman, who lives in Ukraine and let me tell a little about her!
Let me not be decent in this story, I will truncate stringency and will tell you everything you need to know about us.
Us, Ukrainian Women, are know among the most dignified life companions. Not for nothing so many foreigners come here to marry us. And that's all because we know what a man needs. Yes, I know what you need! The major thing a man needs is respect! My mother always taught me to respect my man, to support him and not to thwart him in all cases. Only on respect and understanding the life long marriages are built, as passion and even love are the soft notions. Do you agree with me?
It's genetically put into us to create a strong and healthy family. I am a true-born keeper of home, I can't live without coziness at home. When my hand will touch your house, it will shine with cleanness and order. You will always know where your tie is laying. I am happy only when I see my man happy! Is that so that a career or big salary of a woman can replace a happy children's laugh and joy in the house?
Material income is also very important of course. With a beloved one even in a hovel life is heaven, but this heaven life lasts not so long. We work here mostly since we are young and we are used to working, we are purposeful and ambitious people and believe me, in the conditions of Ukrainian economics we are used to the hardest life conditions. That's why we are very sparing, we don't need a lot.
If I will decide to work and help my husband, he won't be disappointed. We get a good education here, which is highly valued in the world, but for all our lives we don't forget to learn new. That's why we study fast, we have talents to foreign languages and culture. One doesn't have to stay on one place, but has to be in progress, isn't it?
The greatest happiness for Ukrainian women is the happiness of motherhood. Children! What can be more valuable and wonderful?! Children are the gifts of nature. Only having children a woman can execute her predestination. Continuation of a nature plays a great role for a man too.
Children are our future, I will nest in them all the best that both you and me have, I will cherish them, my little angels, and I will bring them up strong and dignified people. I am ready to spend as much time as needed for them! If you already have children, I will accept them with tenderness and trusteeship, as my own children, and they will get oceans of mother's love and understanding!
I can always stay beautiful. Even in these conditions, we live in here, in Ukraine; I always look like a queen! I can't be different. As first of all I am a Woman. You will never be ashamed about my look, and let everybody be jealous about you, and I will be only proud of you. And when we stay alone, I will show how Ukrainian Woman can love – strongly, passionately and tenderly. Never and nowhere will you receive more passion, then with a Ukrainian wife!
Yes, I wasn't modest while describing Ukrainian Women. But I am so proud of us all! You just look at us. We are so wonderful; we just miss a man's attention, strong shoulder and support! We are missing the second half! And we are waiting for you impatiently!
Very tenderly, from the all of my heart,
Ukrainian Girl
If you want to get to know wonderful girls of Ukraine, look into our Gallery of Ladies.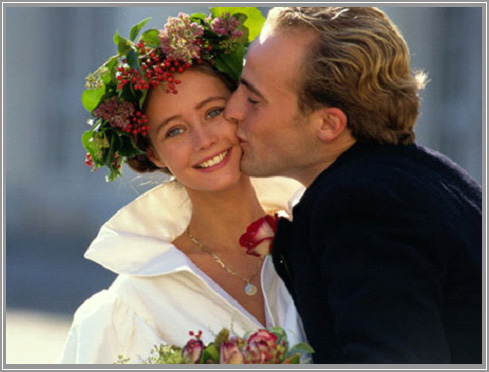 Ukrainian Fiancee Marriage Agency (UFMA) ©
Please share this page!