and I work as a manager in the Kiev UFMA office. I am here because I like helping people become happy by finding each other. It is not easy, that's true, but with the right approach, everything is possible.
It has been 5 years since I work here and I love what I do. I am ready to welcome you in this beautiful city, show you around and make sure that your stay in Kiev is comfortable, productive, and nice as possible.
and it is worth visiting. This city is very comfortable for you to come as it has two modern airports and lots of flights from everywhere in the world. It has lots of places to visit and a very rich history, and has several million tourists a year visiting it.
of Kiev, near the main street. We have everything what is needed for your comfortable dates and cooperation with us.
, the one who will fill in each part of your life by bringing you harmony and balance of a truly loving heart. I will not rest till we match you with the lady of your dreams. Let's start!"
Kiev is a large and beautiful city. It is the capital of Ukraine and combines historical past with the dynamic presence.
This city mesmerizes with its luxurious blend of old buildings boarding with shiny skyscrapers, windy streets of beautiful houses, picturesque squares and quiet green parks. Kiev is the heart of Ukraine and the Ukrainian unique culture with its pulsating beats and never stopping life flow.
We invite you to visit Kiev, the capital of Ukraine and meet the beautiful Ukrainian women here.
The citizens of this marvelous city are open and friendly to visitors. The European values of freedom and tolerance are rooted in the mentality of the local people. They are more than willing to share and bestow a warm hospitality. If you come here, you will notice calm and generous character of Ukrainians. And of course you will notice lots of fantastic Russian brides who are willing to meet you for relationships and marriage.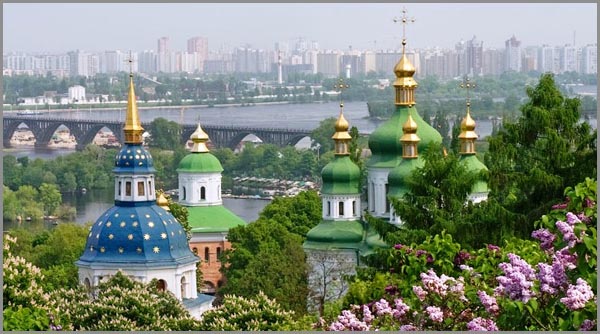 During the past 25 years Ukraine has been actively broadening its connections with the rest of the world. Nowadays Kiev welcomes around 500.000 tourists from different countries every year. You can see crowds of visitors and foreign delegations on the streets of the city. They come here to learn more about Ukrainian traditions and customs, to establish businesses and enroll into the educational programs.
Not in the far past only a minor percentage of Kiev citizens could speak English. The situation has changed for the better. Currently, the youth can communicate in English without boundaries, the rest of the population is making a steady progress while actively taking language courses. By any chance you should not be worried about a language barrier in this European city. And you can easily talk to people in English in cafes and hotels. Ukraine was the host of EURO2012 Football Cup and in 2017 the Eurovision song contest will take place in Kiev.
Take advantage of the UFMA Kiev marriage agency and enjoy your stay in Ukraine to the fullest!
How to get to Kiev

Kiev is conveniently situated on the intersection of many air and land routs connecting Asia with Europe and America.
It has two airports: Kiev International airport and Boryspil International airport. You will have no trouble getting here from any corner of the world. Around 50 national and international airlines operate regular flights to over 100 destinations through Kiev airports.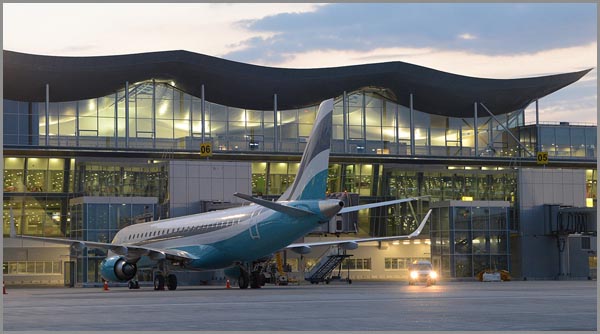 Travelers who come to these airports can enjoy a variety of services. If you need to relax after a long flight and want to have dinner, you can visit a bar or a restaurant. There are also bank terminals where you can exchange the currency, free Wi-Fi to contact the relatives, a line of duty free shops, tourist agencies. Kiev has modern airport.
Boryspil International airport is the largest airport in Ukraine. It serves 65% of its passenger air traffic and includes intercontinental and a prevailing number of international flights. 8 million people travel through Boryspi airport annually. It receives flight from all over the world. It has 4 terminals. There is also a business hall for clients of Master Card. Here you can get for free:
- Food and drinks
- Free Wi-Fi
- PCs with a Printer, Copying machine and Fax machine.
- Ukrainian and international press
- Smoking room
After you arrive in Boryspil airport you can easily take a taxi or a bus to Kiev. This ride will not take more than an hour.
Check more information on the official site of Boryspil airport (KBP):
www.kbp.aero
Despite the unquestionable leadership of Borispil Airport, many tourists and visitors of Ukraine use services of Kiev Zhulyany airport.
Check the official site with the flight schedule here:
http://www.airport.kiev.ua/
If you need help with information about the non expensive plane tickets, please Contact Us and we will be glad to give you the additional information.
Security of your stay in Kiev city

Kiev is a very popular place among European and American tourists. Those who have visited it at least once, express their deepest wish to return here again. Clients of UFMA Kiev marriage agency enjoy their stay in Kiev and usually feel sad about leaving this beautiful city. Your potential fears will be disposed one you see how peaceful and picturesque this place is. In the day time people stream to works and handle their business.
The city is guarded by New Ukrainian Police that is formed by the US standards and even has the uniform made in same place :)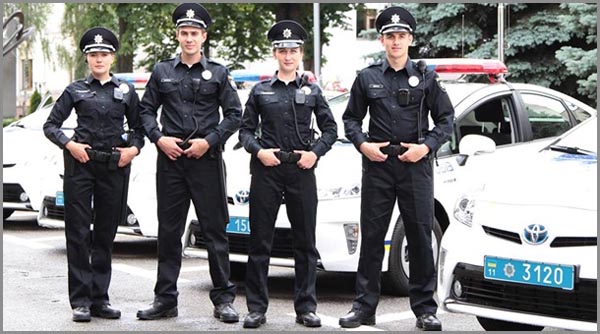 Big streets, squares and main places of interest are flooded with tourists. They go to museums, art galleries, take sightseeing tours around the city and beyond its borders.
At night the city falls into its entertainment setting: couples taking strolls in parks, groups of cheerful friends in cafes and bars, families dining out. The locals enjoy their usual life style and love going out.
Kiev is a very safe place and you can walk in the city at any time of the day or evening without any problems at all.
Places of interest in Kiev

Kiev is one of the biggest cities in Europe. It is situated on the steep hills above the Dnipro River. According to the ancient legend, Kiev was founded by three brothers - Kiy, Schek and Khoryv and their sister Lybid and named after the eldest brother. Kiev has always been a valuable center of East Europe for trading and economics.
The UFMA Kiev marriage agency can offer you to take a tour around the city with our professional guide/translator.
Look at the Tour Packages we offer
You will see a great number of sightseeing places of Kiev, such as Kiev National Opera House (a home for many classical Ukrainian and Russian operas and ballets), Kievo-Pecherska Lavra (a complex of churches and a holy place of worship for devoted Christians in the past) Kiev Golden Gate (a fortified wall which once defined the limits of the city), St. Sophia Cathedral (a major political center of Kievan Rus) and many others. Every place has a historical and cultural signififcance for the Ukrainian nation.
Here are some examples of the interesting places in Kiev:
Andriyivsky Uzviz (Andriyivsky Descent)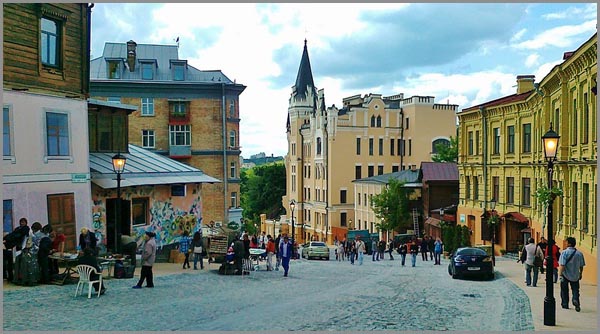 It is the most ancient and a very steep street in Kiev. This is the place where many outdoor festivals, celebrations and concerts take place. In this street there are many shops with national symbols, art galleries and restaurants.
Here you can find fine Ukrainian crafts and artworks and present as souvenirs back in homeland. Here there are a number of cultural museums which expose the history of the street and the artstreams of Kiev. Looking down Andriyivsky Uzviz, the eye is caught by Baroque church of St. Andrew built in 1754 by Italian architect Bartоlomeo Rаstrelli. This building is regarded the greatest place of attraction in the area of upper city. Andriivsky Uzvis unfolds another treasure which is the Castle of Richard, built in 1902. The building is nowadays being reconstructed into a hotel.
Khreschatik street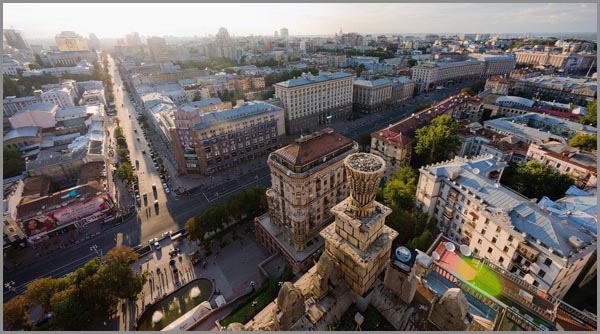 It is known as the main street in Kiev. It has lately undergone modern changes and now is the most impressive places. It bears the historical features of the past as well as business orientation. The street falls into Maidan Nezalezhnosti, the city's central square. On weekends and holidays people can enjoy a nice walk.
There are hundreds of other interesting places in Kiev.
Beautiful Ukrainian women in Kiev

If you decide to visit Kiev, you will be astonished no only by the breathtaking beauty of its sights but also by the unbelievable appeal of Ukrainian women.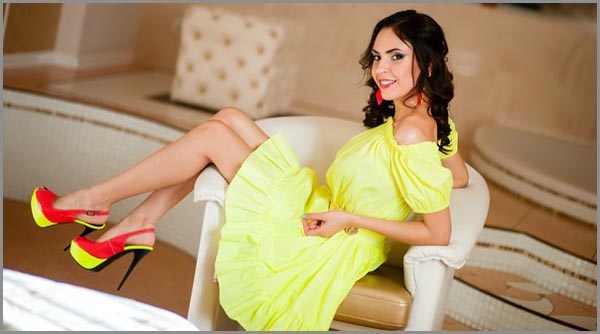 Ukrainian women take a great care of their body. Warm-hearted and extremely mild in character, they want to build a strong family. That is the reason why they come to Kiev marriage agency. They hope to find there a caring man, a true lover for the rest of life. Young and emitting irresistible charm, Ukrainian girls will certainly conquer your man's heart. They are like pearls of this city and Ukraine in overall.
You can order a straight flight from many countries and spend some time in the company of a Ukrainian woman. In addition to this, Ukraine is the cheapest country of Europe nowadays and your vacation will be very good on budget. The good meal in a restaurant here is not more than 5-7 dollars and a taxi ride is 2-3 dollars just for an example.
Ukrainian women are very friendly and positive in their character. They are caring and loving wives. Ukrainian women have good family values and are devoted to the process of building trusty relationship with their man. The wellness of a husband and kids is their top priority.
See the Gallery of Kiev women who are at the Ukrainian Fiancee Marriage Agency
There are many romantic places in Kiev city where you can take a woman out and create great memories. It's just a matter of taste and your mood to decide to have a quiet walk along an alley, eat out in a luxurious restaurant with a live band or go to the attraction park for some adrenaline. In this city you will never be bored, rather perplexed by the great choice and variety.
We will be glad to arrange an unforgettable Romantic vacation for you.
Contact us here and we will answer all your questions
Hurry to get the discount for your Package!
Please click LIKE below to share this page. Thank you! :)