U.S. Representative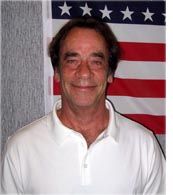 Please meet Thomas Chabot from the USA. He has been to Ukraine several times and met Ukrainian women and has a very good experience in traveling here, dating Ukrainian women and living in Ukraine.
Please mind, that Thomas is not working for UFMA, so he can not answer questions about UFMA work processes, he will be glad to answer your questions about traveling to Ukraine, meeting ladies, staying here, etc; he will share his experience and useful tips.
Write to Thom's email here and he will answer you as soon as he can:
thomcbt11@gmail.com


Also Thom has written a book for you. It's about his experience with Ukraine, Kharkov and Ukrainian women.
You will know how to safely travel here, where to accommodate well and how to save money on everything from taxis to cafes.
Login to your profile or create it and download it absolutely FREE!


Click here to proceed to the book
Here's a short video, where Thom tells about himself and how he can help you (sorry for the quality, filmed on the phone):
Once again, here's Thom's email, you are welcome to ask him questions:
thomcbt11@gmail.com
Sincerely,
Sergey Sokolov
UFMA
Please share this page!