Text Testimonials

We get many testimonials from guys who met Ukrainian women at UFMA.
Here you can see some of them.
Real people, Real meetings, Real Happiness with UFMA!


Please share this page!

"Hey there,
I wanted to share my incredible journey to love, and how UFMA, with the amazing help of Sergey, played a huge role in bringing Julia and me together...
A while back, I decided to try something new and explore international dating. That's when I found UFMA, and I'm so grateful I did. Sergey, you're a legend! LOL
With Sergey's guidance and support, Julia successfully obtained her CUAET visa, which allowed her to come to Canada without me going to Europe. It was like a dream come true!.......
Fast forward a bit, Julia arrived in Toronto, and we finally met in person. Our connection was instant, and it was even more magical than I could've ever imagined. She's the love of my life!
We are now happily married, building our life together, and creating beautiful memories. Sergey, you helped make this all possible, and for that, I can't thank you enough...
For anyone considering UFMA for their journey to find love, I say go for it. Your true love story might just be a few clicks away.
Cheers to love and adventure!..."

Steve, Toronto, Canada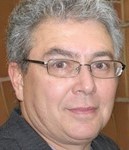 "Rating: ★★★★★
I want to share my incredible journey of finding love through the UFMA Marriage Agency. Meeting Anna, a wonderful woman from Ukraine, was a life-changing experience that wouldn't have been possible without the dedicated and caring team at UFMA.
First, let me set the stage. We live in a world where challenges and obstacles can seem insurmountable, and my situation was no different. With the ongoing conflict in Ukraine, the idea of meeting someone special from there seemed like a distant dream. However, UFMA not only made it possible but also ensured that love knew no borders or boundaries. The UFMA team went above and beyond to arrange our meeting in Poland, ensuring our safety and comfort every step of the way. They handled all the logistics, from visas to accommodations, making the process smooth and stress-free. Despite the challenging circumstances, UFMA's commitment to helping people find love remained unwavering. Meeting Anna was a moment I'll cherish forever. Her warmth, kindness, and beauty were even more captivating in person. Our connection was instant, and I knew I had found someone truly special. The agency's thoughtful matchmaking had brought us together, and for that, I'm eternally grateful. Throughout our journey, UFMA's support was invaluable. They provided guidance on cultural nuances and relationship advice that helped bridge the gap between our different backgrounds. Their dedication to fostering meaningful connections truly sets them apart.I want to express my deepest gratitude to UFMA for making this love story a reality. In a world where cynicism can often overshadow hope, they reminded me that love knows no bounds. They turned a seemingly impossible dream into a beautiful reality. To anyone considering the services of UFMA Marriage Agency, I wholeheartedly recommend them. They are not just an agency; they are matchmakers who genuinely care about the happiness of their clients. With their support, I found love amidst the chaos of the world, and I wish them continued success in bringing more hearts together. Thank you, UFMA, for everything you've done. You've made me a believer in the power of love and the dedication of those who help others find it. Anna and I are eternally grateful for your role in our love story. With heartfelt appreciation!"

Martin Hernandez, USA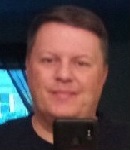 "Hello Sergey,
I wanted to write a quick message regarding your services.
I am very happy in my pursuit of a lady from Ukraine through your agency.
You are always responsive to any questions I may have.
I have dealt with other agencies before where I am "justa number".
I have done a K1 visa in the past and know how importantit is to meet the right lady.
With UFMA, they really want clients to succeed and meet the best ladies/match...
Anytime I need support, staff is fast to reply. I like the chats and options for video chats too.
Thanks Sergey and UFMA team!"

Jon, Atlanta, USA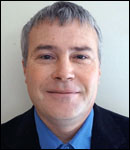 "Sergey, I just wanted to thank you again for a good trip to your city.
Thanks to the agency I was able to narrow my search and find a good match for me.
You have a wonderful team of translators in Eugene and Anna. Anna is one of kindest people that I've met and Eugene has a gift. He is able to translate the long paragraphs that I ask him to relay to the ladies as I was going through the meeting with ladies process.
Each visit that had this year at the agency has been a different experience for me. This time was no exception. It took me a little bit to throw out every thing about dating that I knew to win the heart of this person. Ukrainian ladies have alot different mentality ones here in the USA. I was able to meet Tom in person whom explained to me the differences in the culture concerning dating and marriage in Ukraine.
The 3rd step now in this is to bring the lady here to the USA on a Visa. Wish us luck in our endeavors as we move forward in our journey.
I hope I make this lady every dream a reality in her daily life. She is all I've ever wanted and dreamed of having by my side. The journey with my life partner has started. I'm a very happy man."

Michael, USA
Basic Tour Package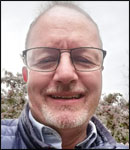 "Dear Sergey,
It has been a pleasure to meet you and thanks for everything so far – your hospitality has been real great and you are really a nice person.
It was a great meating with Elena and we clicked really well today. We talked a lot about the future and she really asked a lot about the place she might be Living and What my ideas are about a furture relationship...
I think I'm on my way to get a good relationship with Elena and I got a big hug in the end and she promissed me to write to me. We had a lot of fun and good laughts today but also time to reflect over yesterday...
I saw a lot of Photos today so I think we have really bonded well...
All the best Sergey"

Joachim, Denmark
Introduction Service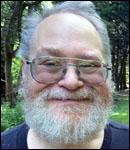 "Sergey and the staff are excellent.
The Ladies are Beautiful and very nice.
There are many interesting sites to see in Kharkiv.
The accomodations provided are comfortable."


Mark, USA
Basic Tour Package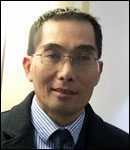 "Hello Sergey and UFMA team,
I want to thank all your great translators, Sergey, Eugene, and Anna. Sergey, what you write on your agency website that ladies are real, legitimate, and looking for serious relationship are all true.
Kharkiv city now is a modern, beautiful city than about 10 years ago I visited. Many students here because of the university here. Many good food restaurants here. Very good couple of parks decorated with many artistic flowers, very creative, cannot find in America.
Truelly, ladies are beautiful with each, good, unique personality. It is hard to choose for life partner since ladies are equally had good quality characters.
I have a wonderful time in Kharkiv city. I will return to Kharkiv to continue my relationship with my lady.
While I was waiting for my lady to get off work, I relaxed in Schevchenko Park, very nice park, and this park will be connected to Kharkiv Zoo when this zoo finished construction in August 2021...
Thank you to all UFMA team treats me like family and make me feel safe in Kharkiv city.
I would recommend anyone who is seriously looking for life partner.
Sincerely,
Rithi Heang"

Rithi, USA
Basic Tour Package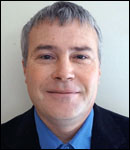 "Sergey, I wanted to reach out and say thank you for a great time in Kharkov. I was not asked to do this but felt that I should.
The meetings with the ladies was exactly what I hoped they would be.
From the first day that I arrived the Agency and you took care of all of my needs. From lodging to the arrangement of meetings with the ladies.
The Ladies were very kind, genuine, intelligent and of course beautiful.
The Ladies were way more than I expected.
My time felt short because a week just did not seem long enough. I didn't want to leave.
I count myself lucky to have had the opportunity to meet these ladies in person. They all took time out of there busy daily schedules because I believe they have sincere intentions.
I just want to speak a little about the city.
Kharkov is such a beautiful city. My impression is that the city is a very good place to raise a Family with a beautiful bride. It has a alot to offer.
Being from the West we often here about such terrible things surrounding the city on the news such as not being safe for Westerners. I did not feel that way at all during my tour. It is active, people are friendly and has such a good atmosphere. Everything that I have heard has been wrong...
Nothing can take the place of meeting in person. The relationship truly starts at that point as I found out for myself.
Gentlemen, the ladies are waiting for you.
Do what you need to and get to Kharkov.
I would recommend UFMA Agency and their services to anyone looking for a sincere partner in life.
Thank you Sergey, Anna and Eugene.
See you again in late Fall."

Mike, USA
Basic Tour Package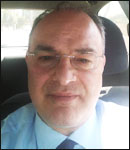 "The time management was very good,
meaning that the meetings were perfectly set.
The staff was very helpful in all aspects and very friendly."


Charalampos, Greece
Introduction Service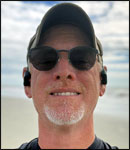 "Sergey,
I just wanted to say thank you for your hospitality during my trip
and making my meeting with Anastasia possible.
I look forward to our next meeting and appreciate all you have done
to make this last meeting possible.
Eddie"


Eddie, USA
Introduction Service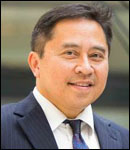 "Dear Sergey,
Thank you for the wonderful time. You are an excellent host.
These points I highly appreciate:
1) pickup from the airport and transport to the hotel/app
2) the translator during the meetings who was very helpful
3) your help during the selection of the ladies was good
4) the appartment was clean, spacious, very good
5) helping me finding flowers for the ladies
6) the communication during my stay
7) bringing me to the airport
8) Most important: the ladies were real, serious, kind,
intelligent, very very beautiful."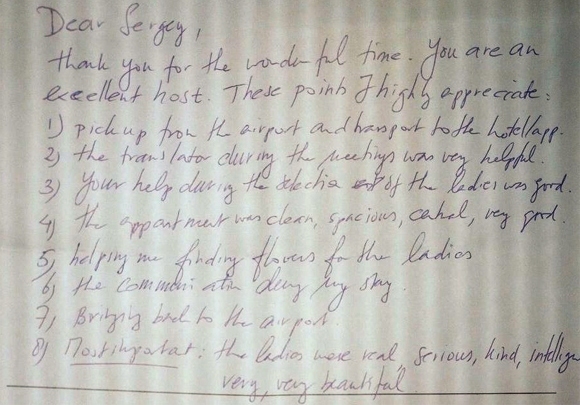 Andrew, Germany
Comfort Tour Package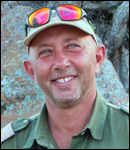 "Hi Sergey...
I want to take this opportunity to thank you and your team for a thoroughly enjoyable time in Kharkiv. I am so very happy to have finally met lady in person... she is the loveliest and sweetest young lady and even more so than I could have imagined. I can only hope that she feels even slightly similar about me.
Anyway... I loved Kharkiv and I certainly will be back there again very soon...and for longer....I hope you will allow me to buy you a beer...or something else you prefer...
Thank you again, Sergey"

Erik, Netherlands
Basic Tour Package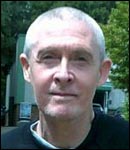 "I visited Sergey late October 2019.
This agency is a good ethical company run by Sergey who not only has old fashioned values of fairness and honesty, but Sergey and all his staff are friendly hospitable and helpful. The interpreter Eugene was good.
If you come to Kharkov to meet a lady make sure you include this agency, communicate with some ladies or come into the office and have a chat.
I can only say good things about my experience with Sergey and fully recommend UFMA."

Rhett from Essex, UK
Introduction Service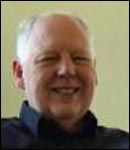 "Meetings with ladies were very nice.
Office is nice.
Sergey is nice man.
No complaints."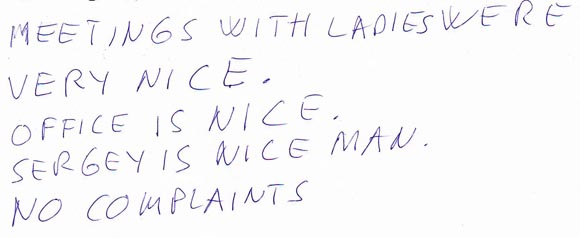 Ole, Denmark
Introduction Service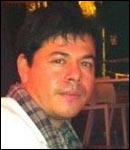 "Hello Sergey,
I'm back home in once piece and hope you're doing well!
I wanted to thank you so much for your help during my last visit to Kharkov.
I want to thank the translators as well, they are pleasant persons and were very professional.
I enjoyed the city, the restaurants, the people and most importantly at the end I became more comfortable with the meetings, it was my first experience and it took me a little bit to adjust to the new situation, but at the end, everything went well and I even got nice surprises."

Jose, Luxembourg
Comfort Tour Package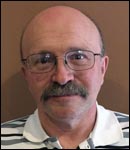 "My trip to Kharkov,
I had great concerns about the trip. The long flight from the central US. How my health would take it? How safe the city was? If the agency was a reliable one?
Thankfully all went okay. I enjoyed myself. The city is safe. The agency is respectful and professional. The apartment was well located downtown and almost everything was in walking distance. When it was not Sergey drove us...
Sergey did everything in his power to accommodate me.
I connected well with one lady and have high hopes for our future together. She maybe coming to the states to visit me.
Also I would like to return to see more of the city. Perhaps in October.
So come to Kharkov. You won't regret it!"

Carl
, USA

Basic Tour Package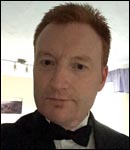 "Sergey, I just wanted to pen a quick note regarding the professionalism of your agency, I was really impressed with all and enjoyed the conversations with yourself and had a great night with the lady and the guy interpreting (sorry forgot his name) really enjoyed the evening and learnt a lot.
The lady questioned me as much as I did her about her motives and goals which was very enjoyable. I think she enjoyed the time!
I will write to her, if she still speaks to me I know it was alright!...
If you need any support when in London or uk I would be more then happy to support as enjoyed your company."

Darren
, United Kingdom

Introduction Service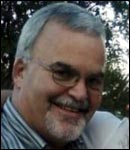 "Hello Sergey...
I appreciate everything I experienced at your agency and you were always very supportive and helpful to me!
I believe you have a good agency, and I have recommended your agency to several men I know!
I wish you all the best in continuing your business and when my new bride and I tour Ukraine (possibly next year), I will certainly stop in to say hello... Again, thank you for everything!"

Loy
, USA

Basic Tour Package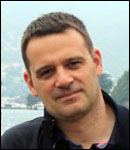 "I didn't know what to expect before coming. I have found so much humanity with everybody.
I realize I have only met warm and beautiful people. Your team of translators is wonderful: Genia, nice and accurate, Lena, delicate and positive, Anna, funny and kind.
I believe it is impossible to hope to meet better girls than the ones I met...
For a few days I felt in a cocoon, protected and lucky.
Once again I don't know what destiny will bring me (us) but this journey is quite a success. And I believe it is impossible to remain the same after that.
You are a very nice man and you do your job perfectly. I appreciate your efficiency which is as important as your delicacy. Thanks for your wise advice for all those days.
I wish you the best and I will be very happy to keep in touch."

Francis, France

Comfort Tour Package

"Accommodation was well located, near restaurants, and very central.
Apartment was okay and quiet for the area.
Meetings with Irina were good.
Lena, the translator, is not only professional, but very friendly - a very nice character."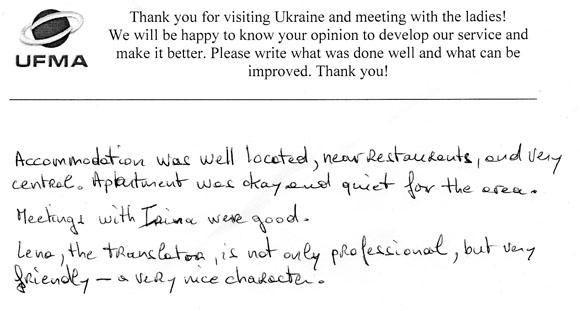 Philippe, France

Basic Tour Package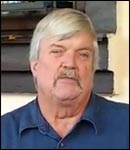 "1. Location of apartment was excellent, in the center of the city with shops and restaurants close. All restaurants had the English menu and food was excellent.
2. Sergey went out of his way to ensure my safety and comfort.
3. The translators were perfect. Very personable and caring. Actually I have made a lot of new friends at the agency. I could recommend this agency to anyone.
4. The meetings were all perfect. The agency made all arrangements for timely meetings. Really no time wasted at all.
5. The ladies were all very elegant and very much ladies. They all dressed with style. All were very nice and loving. They all were eager to meet and were interested in my life.
6. All in all was perfect trip and I will be back soon. Met one lady who I will probably marry. All were well mannered and very respectful."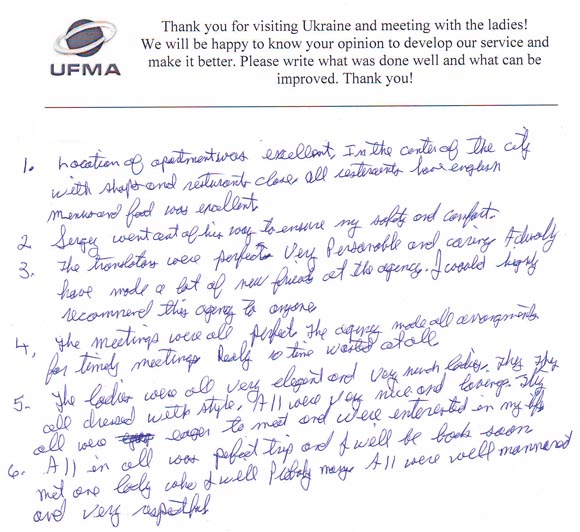 John, USA

Basic Tour Package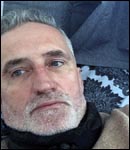 "The interpreter was very professional and a nice young man, I enjoyed his company and he worked hard to make the meeting pleasant. I thought Kharkov was an attractive city and Ukrainian people very friendly, I think in the future I might take some holidays in Ukraine - there is a website offering rural home-stays; where you can stay in small villages with local people I thought that might be an interesting way to learn about a culture that is different to my own. Thank you (and the UFMA agency) for making it possible to meet Julia... There was something about her I liked."

Patrick, Australia

Introduction Service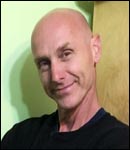 "This has been a great opportunity in my life to find my future wife. All the ladies are very sweet and sincere. I believe in this process and in the end I am confident I will find my wife in Kharkov. Anna has been fabulous and has helped me tremendously. Without her I could not have made the connection that I did with Irina. You never know what fate has in store for you so all the agency can do is bring two people together and then it is in both their hands."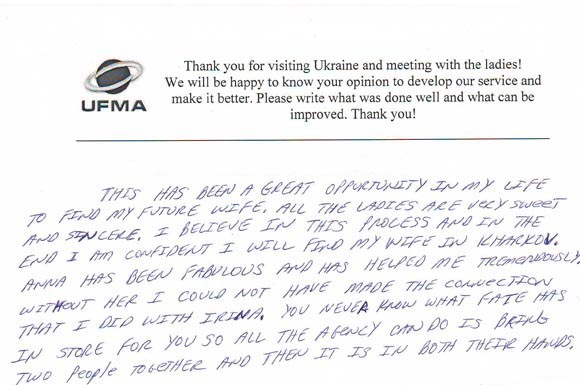 Mark, USA

Basic Tour Package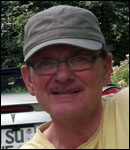 "Hello Sergey.
I would like to thank you for the good service
and the process of the meeting with Elena.
Wolfgang"
Wolfgang, Germany

Introduction Service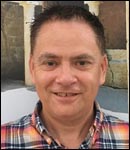 "This was my first visit to the Ukraine and this agency. I have to admit I had my doubts and sceptic. However it was an amazing time. The accommodation was first class, hotel staff all spoke English and the food was excellent. The staff at the Agency were amazing too. Nothing was too much for them. What ever I needed they were there to help. The organization is very well run and I applaud it. I only met one young lady, that was my only desire, but if I wanted I would have had more meetings. However the young lady I met was perfect. We had wonderful times together, she took me to many places, both interpreters were amazing, thank you Anna. The restaurants were all superb. The Agencies costs reflect their professionalism, and attention to detail. I definitely will be coming back early next year and use their facilities once again. Excellent! Thank you, Sergey"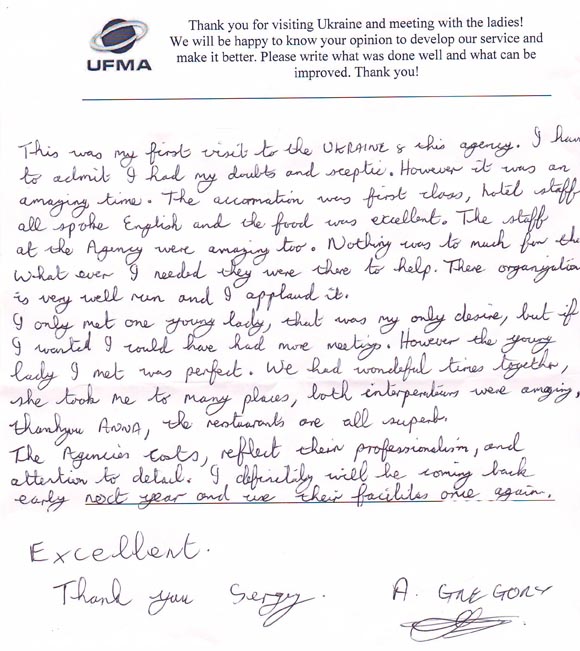 Andrew, UK

Introduction Service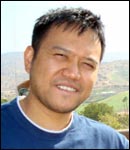 "Hi Sergei. As promised I'll give a feedback from someone who has never done this before. I found your site on Google... To be productive, I think a 7 to 10 day stay is good. I think meeting 6 or 7 ladies is good because you get to experience the variance in personalities. And decide who you will continue to have correspondence with or meet again in the future. The deciding factor for me was the travel. If the flight is difficult and time consuming, I will not go. But thanks to Turkish airlines, there are non-stop flights from Los Angeles, San Francisco and New York to Istanbul. From Istanbul you can go to Kharkov in 2 hours. During the non-stop flight, you can sleep, catch up on work or movies. They all have WiFi. The round trip flights are about $900 so the price is ok. Kharkov is a small gem. It is a developing city, and any foreigners coming here will not be disappointed. The food is shockingly good and cheap! It is safe, clean and colorful especially now during Fall... There are enough Cafe's and restaurants to explore by yourself or with a lady. The parks are true gems also. Very cool! For the ladies, all the ladies I met were very polite and respectful. I have no complaints..."
Eric, USA

Introduction Service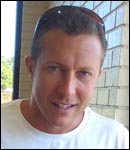 "You were great, very attentive and helpful.
The bag of goods at my arrival was very useful and appreciated.
The apartment was large and comfortable and had everything I needed...
And your translators are both better than the other agency's. Eugene gets an A. Anna is A+"

Nik, USA


Comfort Tour Package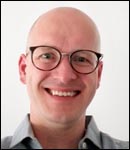 "Translation: nice way from translation.
He did it in a good, nice and respectful way. My compliments for that.

Meetings: women were in time / good dressed. Meetings were fine.

Plan: changing plan to give me a city tour at the last day. Good idea."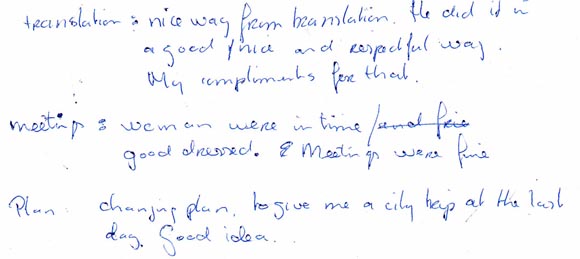 Roy, Netherlands

Basic Tour Package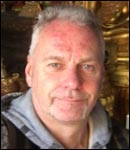 "Dear Tanya, thank you once again for your great support and for your commitment to us. Hope you enjoyed it with me and Natasha. I have
liked

the time in Kiev very much and also your tips where I go. And how you have accepted me. I felt comfortable with you and your translations. Thank you."
---
"Liebe Tanya danke noch einmal für deine tolle Unterstützung und für deinen Einsatz bei uns. hoffe doch das es dir auch gefallen hat mit mir und Natasha. ich habe die zeit in Kiev sehr sehr gemocht und auch deine Tips wo ich hingehen. und das du dich mir angenommen hast. ich habe mich wohl gefühlt bei dir und deinen Übersetzungen. Danke."
Michael, Switzerland
Introduction Service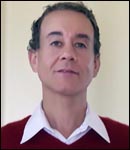 "My experience with Sergey and UFMA was excellent from start to finish.
The apartment was very comfortable and clean.
The highlight of my trip to Kharkov was the meetings with the very sweet, kind and serious minded ladies of the agency.
The translators Anna and Evgeny were great help and took me on many amazing excursions through this beautiful city.
If you are looking for an honest and friendly agency, I highly recommend UFMA."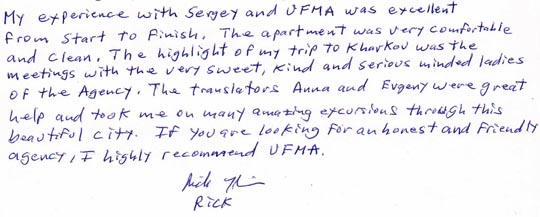 Rick, USA
Basic Tour Package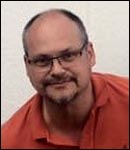 "Hi Sergey, I would like to thank you and your team for an excellent support last week, I really appriciate your friendly coworkers that made the meetings with the ladies very easy,
and I have only great memories from my stay in Kharkov. Please forward my thanks to both of them."



Martin, Sweden
Introduction Service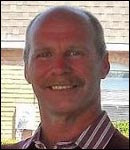 "Convenience and access to meetings with ladies are very good.
The ladies themselves were very good and enjoyable to be with."


Don, USA
Introduction Service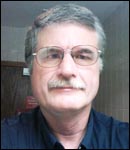 "Dear Sergey!
It is amazing the difference between agencies out there!
Eugen was great and I understood everything with the translations!...
Victoria... is someone who I truly want to get to know for a serious relationship!
See you this Autumn!"
Terence, USA

Introduction Service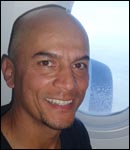 "The meetings were good. Good translations and good communication. I really like your willingness to make the best of the visit. It was a good and pleasant experience."


Leon
, Australia
Basic Tour Package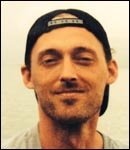 "Dear Sergey,
I am leaving Kharkov with a permanent smile having met with the most amazing woman. We had been chatting for some time and I am grateful to you and your team for helping bring us together in person. My translator Anna was absolutely delightful and more than willing to help with any and all of my needs. I would love to share with you any thoughts I may have on ways to improve your service, but I have none. It is easy to see that you care, sharing your vast experience and knowledge of this industry.
Everything was as described and my expectations were met.
Thanks again and keep up the good work."
Peter, USA
Introduction Service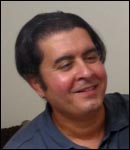 "Interpretation: Tanya is an outstanding interpreter. She has a very good command of the English language. She is always smiling and is always positive. Her support services are great. She easily moved me from one hotel to the other. Tanya picked me up from the airport as soon as I got out and welcomed me very warmly. I am very impressed and grateful for her hard work and for putting a 100% effort in making my stay in Kiev as pleasant as possible. Also, she was very good with scheduling multiple meetings per day. Moreover she was extremely punctual. Most of the time she came 30 minutes prior to our scheduled meetings.
Management response: Management respods very quickly to customer requests and queries. Management explains the process in a clear way to the customer. Management is very effective and professional in their correspondence and communication."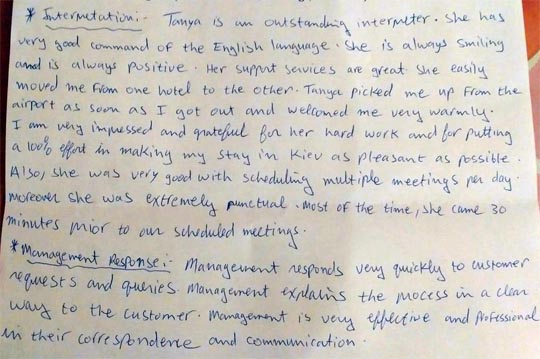 Tamer, USA

Comfort Tour Package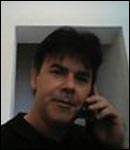 "It was a very nice experience to come here and meet the girls.
The translator was always very helpful and very professional."


Mario, Denmark
Basic Tour Package

"The accommodations were comfortable and in a good location in relationship to the Agency. The meetings were great and I enjoyed them all. Not only did I get to meet beautiful woman, but I got to explore the city and enjoy the local cuisine. All the ladies were friendly and I thoroughly enjoyed my stay. I met the most amazing woman of life during this stay and Sergey guided me during this process. Anna was an amazing interpretor and I really appreciated all that she did during my stay. She was very supportive and helpful."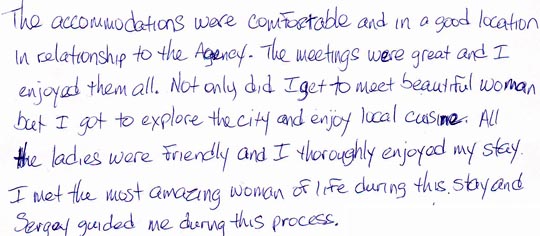 Dan, USA
Comfort Tour Package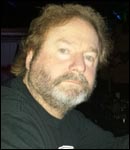 "Sergey is with you all the way.
Calls, personal service and honest advice.
No pressure, no hipe.
His service and agency is one of a kind!"
Edmond, USA
Basic Tour Package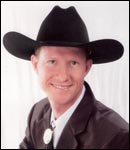 "Hello Sergey, first of all I just really want to thank you for having very professional people working with you. I have been to several cities in Ukraine and have been a part of several agencies in those cities. I come to the conclusion that those agencies dont want you to find someone because they know you will just come back and spend more money but you do seem to have ladies that are real and dedicated to finding that special man. That is just very good to know that someone out there is actually trying to help guys find women who are serious. I have told guys that I know that come to Ukraine looking for that special woman about your agency. I just wanted you to know how much you helped me and i thank you for it."
Chad, USA
Introduction Service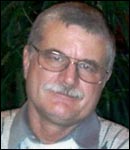 "The apartment was very nice! The translators were very professional and great to work with!
Tanya even took me to the drug store to get some needed medication for an ear infection.
Even though I was a little cold for this time of the year, it was still fun!
The food and the restaurants was all yummy + priced reasonably.
Sergey made a suggestion about a different lady and she may turn and to be the best meetings of all."
Terry, USA
Comfort Tour Package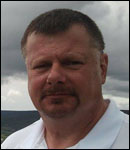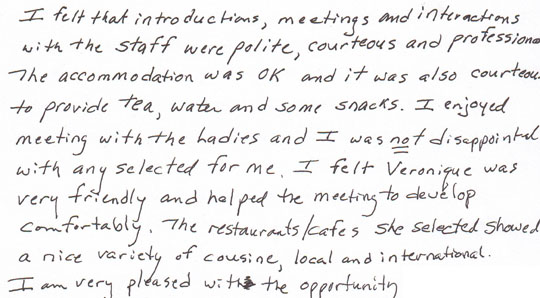 Kelly, USA

Basic Tour Package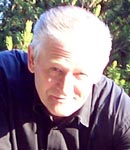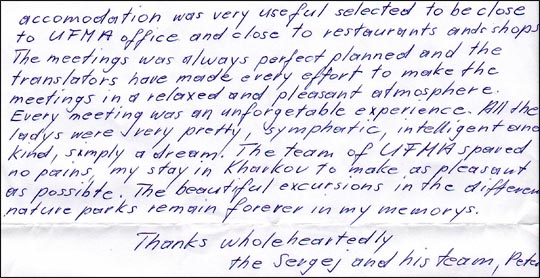 Peter, Switzerland

Comfort Tour Package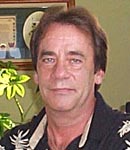 "This letter is intended to reassure and dispel any rumors or reports that have been circulating as to the conditions in Kharkov for those clients of UMFA. I have recently returned from Kharkov after spending a fantastic 2 weeks in this wonderful city. The city is peaceful, quiet with no demonstrations or disturbances. I was able to go anywhere I chose to in the city with complete safety and confidence.
During my visit, Sergey and his most competent staff once again provided absolutely fantastic service and assisted me in all me needs. In fact they helped arranged a day long trip to Kiev from Kharkov to retrieve my luggage that was misplaced by the airlines.
Anyone considering a trip to Kharkov should have absolutely no reservations or hesitation to do so. The city is functioning normally and in fact is in a great summer mode of operation.Fireworks are being displayed on Sunday nights, all the attractions are operating normally and the people are in a great mood.  This was my second trip to Kharkov and found this trip to be even better than the one I undertook last September before the current situation.
There is no reason for anyone to have any second thoughts about traveling to Kharkov to visit the woman of your dreams with help of Sergey, Veronica and Tania."
Thomas
Milford, Michigan
United States
Introduction Service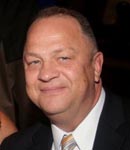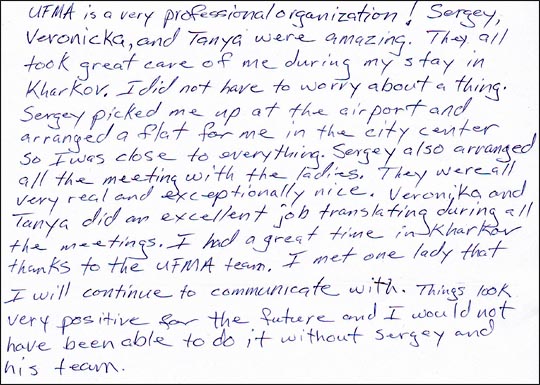 Patrick, USA

Basic Tour Package

"I have been to Ukraine three times before with the big network agencies, but I liked the UFMA service better. Sergey and his little group of translators took great care of me in Kharkov. All meetings were very well planned. They delivered all that they promised and did everything strictly in time. They called me every evening to make sure I am OK and to talk and see how the process of dating is going, not like in the other agencies where they think about money only. I think you guys at UFMA really care, so I would recommend you to anyone who is searching for a serious woman in Ukraine. I will come back in April and will proceed with the lady I've chosen, see you again."
Brian A., San-Francisco, USA

Basic Tour Package



"Dear Sergey, hello!
I have visited Kharkov several times and I have used the services of UFMA. The service has been excellent every time; all arrangements have been take care of very well. I work myself in service business and I really know what is good service and I can highly recommend the UFMA, they are working hard to find the the right lady for you."
Mark, Finland
Introduction Service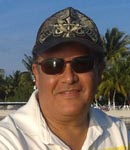 "GOOD DAY SERGEY.
I WANT TO SAY THANKS FOR YOUR SERVICE,
I ENJOYED YOUR CITY VERY MUCH."
Eduardo, Mexico
Comfort Tour Package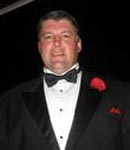 "Hi Sergey,
Thank you once again for an incredible week in Kharkov.
I think I may come back in the near future for a little longer stay but will let you know..."
Gordon, Canada
Introduction Service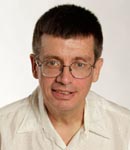 "My name is Mark and I reside in the state of Oklahoma, United States. After continued reading on your site, it soon became very apparent to me that you are an absolutely wonderful organization!
I wish you the best of success in your organization and hope that I will soon benefit from your service. Optimism reigns supreme in my life, so undoubtedly I will soon benefit !!!
Of all the organizations I have looked at over the last several months, I AM CLEARLY IMPRESSED WITH YOURS THE MOST !!! Take care, and keep on doing what you are doing!" Mark, USA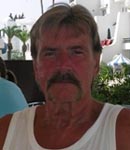 "Hello again my old friend. Much has happened since our last mailings. Tina and I married in Kharkov... We had a lovely but small congregation. Only family (Her mother travelled by train from the south) Her close childhood friend from the same town and 3 close families from Kharkov. There was a total of 12 at our wedding. I want to thank you for introducing me to her... It is strange, but when I visited your office for the last time, I had decided I would not travel to Ukraine again. I thought I would never find someone in your country.
You showed me two red heads. Immediately I liked Tina, and asked if she was still available. Later that day you called and told me she would like to meet.
The rest they say, is history. We got on well straight away even tho Tina could not speak English. Veronika did a splendid job translating for us. Now Tina has passed her Compulsory English exam and she is getting better each day.
So, Sergey, I wanted to update you and thank you both for all you have done for us. Next time I visit Kharkov, with my wife !! we will visit you and maybe have a drink with you. Bye for now, and thanks again!"
Jim, UK
Married to Valentina #176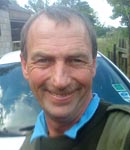 "Hi Sergey. A big thanks to yourself and Veronica for taking care of me last weekend.
It was a great weekend and i enjoyed the expierience and the company of the ladies.
I was a little sad to get back to wet and cold UK."
David, UK
Basic Tour Package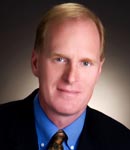 "Hello Sergey, I just wanted to thank both you and Veronica for taking good care of me this week.
You delivered exactly what was promised. I have no complaints.
The city and people were very nice. I met many great ladies who have fantastic beauty and personalities. You have given me the gift of a great possibility here. Time will tell how it develops.
I would recommend your service highly. Thank you."
Nick, USA
Premium Tour Package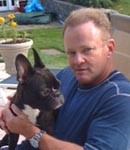 "The idea of finding a Ukrainian woman was the best thing I have ever done. I met my dream girl and although we are not together yet, we are making the plans while I am speaking everyday with the love of my life. I recently traveled to Kharkov and really enjoyed this city. Sergey who runs UFMA is a wealth of information and always happy to assist. What he told me was all true so I trusted him completely and he took the time to get to know me and made a recommendation that I meet my lady. He was right, we are a natural together and our plans were to have her come here on a fiancee visa and get married while she is here. We decided to not wait so we will marry in Ukraine next week. She is very pretty but she became the most beautiful woman in the world as I got to know her. Always so sweet, kind, bubbly and full of life and she makes me feel special. She is genuine, young and innocent and her desire in life is to be happy, have a husband who will love and respect her and a family. American women seem to see divorce as fashionable and with my Ukrainian lady, I have no worries, I think she would be ashamed and divorce would not be her choice. I am the happiest I have ever been after a long 3 years of being alone and sorrow. Life has a new meaning and I cannot thank Sergey and the staff at UFMA enough. There are so many beautiful women in Kharkov, I highly recommend UFMA."
Paul, USA
Comfort Tour Package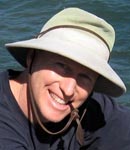 "Thank you so very much for extending such a warm and professional stay in your city. I thoroughly enjoyed meeting your precious and endearing women. Veronica was consistently helpful and professional with her translation services.
I could not have been able to experience the sights, restaurants nor time with the lovely ladies that I so thankfully experienced had it not been for both of your thoughtful time and talents.
I would, without hesitation, endorse and encourage anyone that is looking to meet lovely women for marriage considerations to use your services."
Fletcher, USA
Basic Tour Package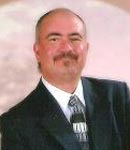 "Hello Sergey, I just want to thank you for your help and support on my trip to Kharkov. Everything worked out great, it was the best experience I have had since my search started. I would recommend your agency to anyone who is serious about finding a Ukrainian lady for a wife.
...I have told my family about meeting her and they are happy for me and wish me the best of luck. I think they have realized with your help that I am serious about my search and your agency is not just some internet scam."
Rick, USA
Basic Tour Package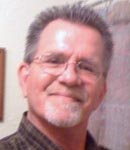 "I want to express my gratitude to you again for your professionalism, expertise, great advise, the fine accommodations and planning you provided for me during my second tour with UFMA. What I appreciate most is that you care about the people and the wonderful services you provide. I was so fortunate to come to Kharkov during the Christmas Holiday and I felt very, very special that my special lady was so gracious to share this special time with me. The time I got to spend with her were the most precious moments that I will hold in my heart for my entire lifetime. She is the sweetest, most breathtaking lady and I will definitely come see her again."
Kevin, USA
Comfort Tour Package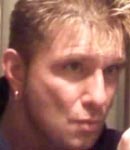 "HELLO MY GOOD FRIEND SERGEY IT HAS BEEN A LONG TIME,I HOPE EVERYTHINGS GOOD OVER THERE IN UKRAINE. I WANTED TO WISH YOU A HAPPY AND HEALTHLY NEW YEAR.I HAVE VERY EXCITING NEWS TO REPORT,MY LOVELY LENA HAS REACHED THE UNITED STATES SAFELY AND WE WERE MARRIED YESTERDAY JAN 13,2010 AT 1130 A.M.IT IS TRUELY THE HAPPIEST TIME OF MY LIFE.IT WAS SUCH A WONDERFUL BLESSING MEETING LENA SHE HAS HELPED ME RESTORE MY FAITH IN TRUELOVE AND MY DREAM BECAME A REALITY BECAUSE OF YOU AND I CANT THANK YOU ENOUGH. KEEP UP THE GOOD WORK. ALL THE BEST."
BIG MIKE, NY, USA
Comfort Tour Package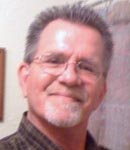 "Hello fellow fans of Ukrainian women! I have been on my journey for about 5 years, with most of that time wasted using various other agencies. It wasn't until I discovered UFMA that I knew I found the best agency ~ bar none! The ladies here are the most sincere, honest, beautiful women you can ever hope to find. They are all so gracious and definitely serious in their search to find a mate outside of Ukraine. I have been mainly corresponding here at UFMA with one lady in particular, and she is the most incredible person on this earth. She's beautiful, honest, sweet, sincere, intelligent, and a very strong, independent and sexy woman. What more could a guy ask for. So, I recently returned from my first visit to Kharkov where I had the honor and privilege of spending a lot of time with this special lady, and I had the absolute best time ever! I'm already planning my next trip for January 2010. I give special thanks to Sergey, who has helped me in many, many ways. He has always been there to lend advice on the Ukrainian woman, as to how they are, their likes and dislikes. He was especially helpful on my tour with translating for us, helping explain the Ukrainian culture, as well as recommending the best places to go and sites to see. He also coordinated all reservations and transportation.
I've been at this whole Russian-Ukrainian woman - mail order bride thing for years, and from the vast amount of experience, many mistakes and bad decisions, I will tell you right now that there is absolutely no reason why anyone would ever have to go with any other agency other than UFMA!"
Kevin, USA
Basic Tour Package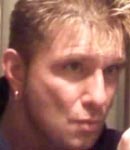 "Dear Sergey, I just wanted to write you a thank you letter and tell you how much I appreciate your hard work and efforts. You have introduced me to the most wonderful beautiful woman I had ever met.
I spent the entire week with her and we connected right from the start as if we were soul mates and this could not have been possible without you so once again many thanks.
I will be definitely returning to Kharkov in the very near future!"
Mike, USA

Premium Tour Package

"I made my first trip to Kharkov in September 2008. This was my third trip to Ukraine during the past 14 months. I had almost lost faith in the process and even had a few moments of extreme doubt while I was here.
Through UFMA I was introduced to the most incredible woman that I could ever have hoped to have met. Sergey did a great job of politely guiding me through the process every step of the way.
His advice and guidance was invaluable to me. I would recommend UFMA highly! Now I am engaged and I am on my way to achieving my dream! Thank you UFMA!"
Barry, Altanta, USA
Comfort Tour Package




"I have just been to Kharkov and wanted to write a short letter to thank the people at UFMA for all the help and support when I arrived they organized an apartment for me to stay in and they were very professional with organizing my dates with the ladies that I met ... I will be going again to Kharkov and i will be using this agency again. Thank you again for all your help."
David, UK
Basic Tour Package




"Hello, I am Jamie from Winchester, UK. I have been to Kharkov and I have used this agency and I have been very happy with the service I've had. The staff who work here was most helpful and I would recommend their services to anyone who is searching for true love."
Jamie, UK
Basic Tour Package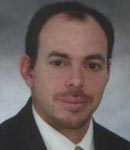 "Dear UFMA, Thank you so much for the great service that you have provided me. Your sincerity, seriousness and accessibility are a role model to any agency and are outstanding!
There is no price that can be put on finding a life partner and I can only praise your professionalism and the value of your service! I have met my lady and we are now engaged we are both extremely thankful and would recommend you to any person that wishes to find a serious life partner.
Thank you from all our hearts."
Aviad, Belgium
Introduction Service




"I have been to Ukraine several times, but the first time in Kharkov. I found the women and the agency of UFMA to be very excellent. They provide excellent service to clients and put very interested and serious ladies with me to talk with and meet."
Fred, USA
Basic Tour Package




"Dear UFMA, you have the best customer service I have dealt with. You are very fast and attentive in solving all questions. This is great that you like what you are doing and I see that you try very hard for us. Thanks also for doing all services for the ladies for free, and I am sure you try same hard for them. You are real professionals and I wish you to create many more happy couples!"
Kevin, United Kingdom
Introduction Service




"I have used lots of agencies, but this is the best one really. Thank you for the services and for the collection of such beauties. Hope people will find you in the ocean of internet pages cause you really are worth spending time, instead of lots of fake agencies all around. I have found the lady I've been looking for many years. I wish everybody to find happiness ASAP cause life is short and let's value each day!"
David, Norway
Introduction Service




"Thank you all at UFMA for a great service and attentive attitude to my needs. Getting married with a Russian lady is getting harder and harder but you guys make this process a piece of cake. Thank you for sincerity and keeping only real ladies. I have started the process with a k1 visa for Olga and can't wait to see her in my house. Guys, keep same high standards of work always and keep making more and more people happy!"
Jeff, USA
Basic Tour Package




"After the meeting with my lady I am excited like a teenager. Didn't expect Ukrainian ladies are so beautiful. She is even better then on the picture. I am planning to come and see her in spring and take her home! And all you at UFMA are doing a great job!"
Hans, Germany
Comfort Tour Package




"I would recommend this agency to anyone, who is searching for a partner. I have been to Ukraine 2 times through the other agencies, and never got such good service, as in UFMA. They really do care about a client here, and treated me like a part of their family. All my needs were fulfilled. This was a very comfortable tour and of course the ladies are very beautiful! Here at UFMA they are much more serious then elsewhere. I think I have met the One here. I will come back in Spring to meet her one more time, of course hope UFMA will be assisting again. Guys, don't hesitate to come, Ukraine is a nice country and ladies are absolutely fantastic!"
Jack, Cyprus
Basic Tour Package



"Hello my dear friends who are looking for Ukrainian or Russian brides! I have been searching for my lovely girl for 3 years, and believe me I wasted a huge amount of time surfing the Internet for the most suitable resource of the marriage agency's services. And to be honest I was so disappointed by the attitude of different agencies to their customers so that even lost any hope for happy family life. It was really hard to wait a lot without any understanding from dating agency's side, which always forced me to splash my money on their services with no results. These hurdles have pursued me until I found the UFMA agency.
I was greatly satisfied by their support first of all, that always tries to help you on every step of the way of searching a Ukrainian bride. Their women do not try to waste their time just communicating with foreigners. Maybe that is why I was so impressed with this dating marriage resource, because my previous experience has ruined all my faith in finding someone in Ukraine. I have never met such a kind, intelligent, sensitive, sincere, independent and beautiful person as this Ukrainian lady I met in Kharkov.
So, I decided to make a trip to Kharkov and visit my lovely girl. I was greatly satisfied by the assistance of UFMA, because I was just like a child for the first time there, especially after all the stories in the news, and Sergey with his translators helped me a lot to feel myself comfortable in foreign country and forget about nervous caused by the meeting with the ladies.
I should thank a lot this agency for a good providing of services and so sincere attitude to customers. It was really easy to enjoy this journey. Also I should point out that Sergey ruled all reservations and transportation so that to help you to get free from all the difficulties that can distract you from your wish to enjoy these vacations with beautiful lady.
Having spent a lot of unforgettable time with so amazing lady it was extremely difficult for me to return home and that is why I am planning my next trip to Kharkov in May so that to see my new sweetheart and spend good time in such a beautiful and romantic city.
So, friends, if you are looking for serious and long-term relationships - Ukrainianfiancee is a good choice."
Albert Larsen, Denmark

Comfort Package