FIND A WOMAN OF YOUR DREAMS
WITHOUT RISK OR GAMES
GUARANTEED!


LET ME INTRODUCE MYSELF…
My name is Sergey Sokolov, I am the co-founder and manager of the UFMA agency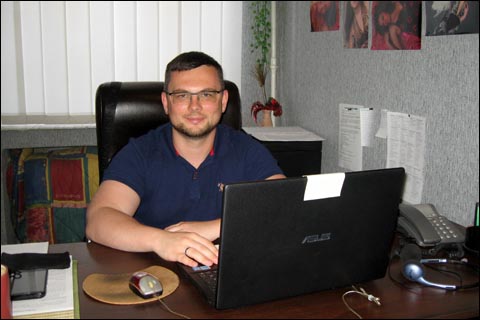 For 10 years already I work to help men from all around the world to find great women for love, relationships and marriage. I must say that I love my job as it helps people unite and helps them to change lives to better.
When a man finds a good woman, he finds more sense and taste for life. He gets wings and obtains fulfillment and happiness. I am always so glad to see this happen!
I will do my best and will use all my experience to help you find a great match too!
UFMA is an independent agency and it's not a part of any big network.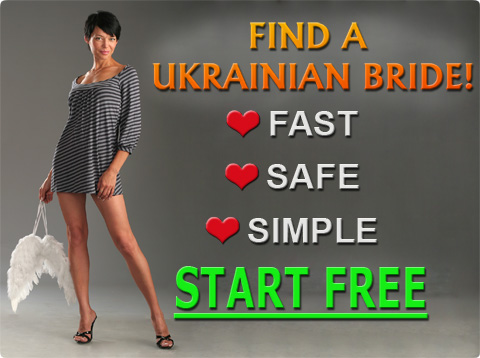 We work only for you and not for any corporations. Our main goal is to help people find each other in this world. Five people are currently working at UFMA full time to help you find your dream woman in Ukraine.
Our main office is in Kharkov city. And we've recently opened an office in Kiev, the capital of Ukraine. So you can comfortably travel there too for meetings with good and checked Ukrainian women.
I recommend you to create a profile at UFMA and I will start searching for a good lady for you.
~ Sign up free here - please fill in your info and possibly the phone number so I can call you and we'll talk more about your needs and wishes.

WHAT WE GUARANTEE
1. We guarantee that all women are real and family oriented;
2. We guarantee that you will be treated with best attitude and support on any stage of your cooperation with UFMA;
3. We guarantee that you will find a good woman for love and relationships if you will follow the guidelines and support of UFMA staff.

- Create a profile & start communication

WHAT WILL YOU GET AT UFMA?

GUARANTEED contact with only real and checked ladies, who we know IN PERSON. No fakes or games.

Great support with 10 years experience.



Valuable articles and tips about dating and building relationship absolutely FREE.



Scam-free dating, checked by hundreds of people from all around the world.

All-inclusive service from meeting a woman online to visa help in bringing her home. No need to seek anything else.

High ethical standards of work and checked technologies in Matchmaking.

FREE credits for talking and FREE personal MATCHMAKING! Sign Up Now! You won't find such personal service anywhere!


DOWNLOAD THOM'S BOOK

Thomas, our US Representative, has written a small book for you!
It's about his experience with Ukraine, Kharkov and Ukrainian women.
You will know how to safely travel here, where to accommodate well and how to save money on everything from taxis to cafes.
Login to your profile or create it and download it absolutely FREE!

Click here to proceed to Thom's book

See what other people say about us - watch and read the
Testimonials
of clients from all over the globe.
We have lots of happy clients!
Start talking with wonderful Ukrainian girls NOW! There is no time in your life to waste! Our friendly team in Kiev and Kharkov will help you find a Ukrainian woman of your dreams!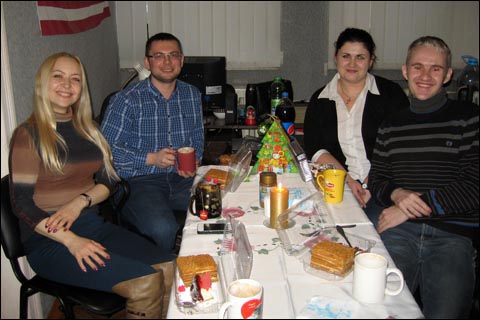 You don't need to be lonely any more!
Find a genuine Ukrainian girl for dating and relationships at Ukrainian Fiancee Marriage Agency (UFMA)!
We have met all ladies at our offices and WE GUARANTEE that they all are real, sincere and marriage minded.
See the
Gallery of Ukrainian girls
and be ready to date a woman of your dreams!

5 STEPS TO GET A UKRAINIAN BRIDE

1. Start with
Registration
2. Contact genuine
Ukrainian Girls
3. Use our
Premium Support
at any moment
4. Come on a
Kharkov Tour
and meet your match
5. Get
Visa Help
and bring a woman to your country!


Where UFMA is located

UFMA has main office in the city of Kharkov and a branch in Kiev, Ukraine. All women in the Gallery are also located in these 2 cities. The cities have modern airports and are easy to get to. Kharkov is a safe European city and one of the hosts of EURO 2012 Football Cup. Also it is a University center and has a lot of very beautiful women from all around Ukraine.
Read more...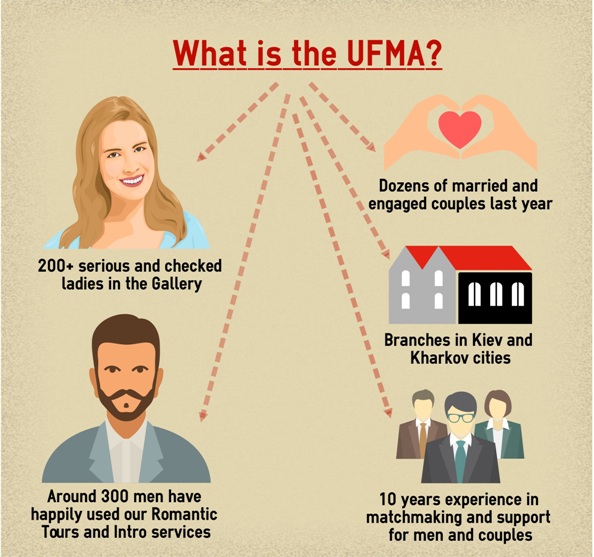 Register and contact Ukrainian Girls FREE

• Free Individual Matchmaking ($200 value) - we will check your profile and send you your best matches same day ABSOLUTELY FREE!

• Free Ebook "Ultimate Ukrainian Dating Guide" - read a lot of useful info about chosing the right woman, traveling to Ukraine, Fiancee visas and much more (will help you save lots of time and money you get knowledge about every step).

• Free Email Credits - you can start talking to beautiful Ukrainian girls right now! Don't waste time! Get the beautiful partner ASAP!

---
Ukrainian Fiancee Marriage Agency creates families

UFMA has created many families. Some already have common babies. Most live happily many years. The divorce rate of our couples is close to zero. Some photos of wedding ceremonies are on our website.
Are you ready to get beautiful Ukrainian girl as your life partner?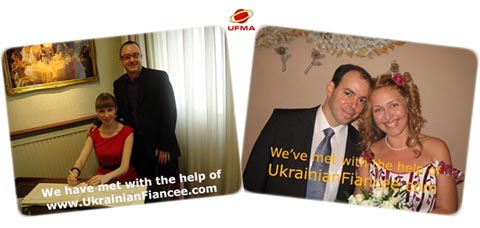 See more UFMA marriages

Why Russian brides are good for marriage

Ukrainian girls are very feminine, they love to take care of themselves and look very nice and beautiful. There are not many fat women in Ukraine; most are very fit and sporty. Ukrainian women have a good sense of style and wear very feminine and nice clothes even at home when nobody can see. Russian brides want to look beautiful always!
Ukrainian ladies are good wives because they respect their husbands; they fight for the happiness in marriage and don't want it to break. They have the good family traditions and are not willing to have divorces or fights in families. The family and comfort in it are always on the first place for Russian brides in Ukraine!
Ukrainian girls are smart and can be the best life partners for you. Most of Ukrainians of the age 21 and up have the University degrees and good life experience. Ukrainian girls are usually much more mature than women from the west. And they use this maturity to keep the good atmosphere in the family and be wise partners for their husbands. All you need to do is to find the right Russian brides agency to help you through all the way so you will avoid being mistreated. UFMA has the 10 years experience and lots of positive reviews from guys who used our services.
So do you want to have a beautiful, loving and smart wife, who will take care of you and love you? Start to communicate with ladies today at the Russian brides agency UFMA!
See the Ukrainian brides Gallery now

UFMA is a scam and fraud FREE dating agency

All of us at UFMA work on choosing only most sincere, real and serious Ukrainian ladies for you to meet with. They would never ask you for money or anything. All profiles at UFMA are checked and monitored.
We are highly compliant to the anti-scam rules and are members of fraud fighting organizations.

See more on UFMA anti-scam practice here: Scam free practice
Articles: Article about Ukraine dating and About Ukrainian brides here