Hello.
My name is Sergey Sokolov.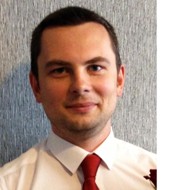 For 10 years already, I have been working in the dating services industry and organizing relationships between Ukrainian women and men from all over the world.
We have brought together dozens of couples who now live happily together and have given birth to children.
Many people believe that Ukrainian women are the most beautiful in the world and have good values.
But on the way to your personal happiness, there are many threats...
And you know about them – scams, false profiles, insincerity, language barriers, and cultural misunderstandings. All of these will sap you of your time and money and can rob of your main goal – the hope of being with a good woman from Ukraine.

I will be glad to share with you the knowledge that has been collected during my 10 years of work in the dating business.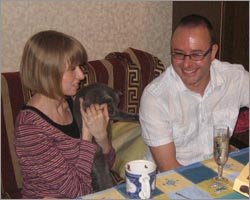 You will get everything for free and can use these as advice and instruction. We are not selling anything here.
I just want you to have the right outlook on women's psychology.
Then you will understand
what they really want
. Sounds fantastic, doesn't it?
In addition, in the second part of this course,
I will share key insights into building a relationship
– those will be core values that need to be covered, so that your woman will treat you as the best man in her life.
This knowledge will help you with any women – in Ukraine or elsewhere – as their key values are the same.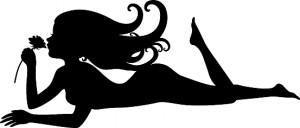 One more important thing
, I will not be telling you about dating websites, agencies, and other simple things that you can find anywhere on the forums. More important are psychology and the principles of behavior that will help you succeed. Here we will talk more about women's values and expectations.
There will be 2 parts to this course.

In this first part, you will learn:

Why Ukrainian women really look for happiness abroad;

The main myths and mistakes men make while searching for women in the Ukraine;

How to communicate long distance (letters, online chatting, etc.), how to succeed, and how to make her look forward to your visit.

And in the second part, you will learn more about how to win a woman's heart and attach her to you. You will learn women's values and how to satisfy them.


This will allow you to become among the 1% most successful men in relationships.
This is info from expensive coaching sessions and from the experience of couples that we hae brought together.
So does a Ukrainian Woman Plus Life Abroad Equal Happiness for YOU?
I will start with the sad part.
The main goal of any person is quite egoistic – they are looking for personal happiness and a better life.
No matter how badly we want to live in a fantasy world, we actually live in one where egoism rules.
Everyone has their own life, and everyone wants to live it at its best.
And women are looking for men to be happy with them and fulfill their life's goals – the mission of mother and wife. Everyone has just one life, and it is in our instincts to care about ourselves most of all.
But there is one trick
Ukrainian women have two core programs.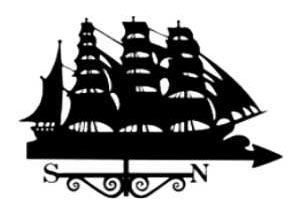 First is the program of the lonely woman, when she is looking for the best partner. And second is the program of a partner, wife, and girlfriend – during this program, she is driven by the instincts of care, love, and respect for her family and her man.
Once a Ukrainian woman knows you better and chooses you to be her partner
, the second program of family life takes over. It's the one that was put there centuries ago. And the family and her partner become the most important things for her.
The trick is that, even if at the beginning you were just a money sack for her, once the marriage or serious relationship begins, most women will become very devoted. This is the premier advantage of Ukrainian women – the guarantee of strong families.

Do you know what the funny thing is?
Ukrainian women don't themselves know what they are looking for abroad and what exactly they will see there. As most of them have never in their lives been abroad and, for the most part, the whole world is new to them, the biggest part of their life after relocation will be YOU.
And you need to become for her a helping hand, the strong and kind friend first of all. If you can do that, your money, car, and house will not mean anything. Only you will be her universe and her need.
And you want to be loved for your personality, right?

In the second part, tomorrow,
I will give you info that will help you understand what exactly a woman needs
from a man so that she will want only him and other men won't be interesting for her at all. She will not even look at them.

The Myths Foreign Men Have About Searching for a Bride in the Ukraine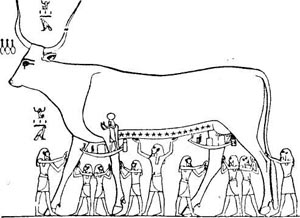 1)

The first and the main one
"I don't need to do anything. I'll just come to Ukraine, and these women will jump on me and will cover my body with kisses."
Sadly, this is not true. If you are thinking that this as a wild country where nobody has seen civilization here, you are wrong. Many Ukrainian men make good money, and pretty ladies always have a choice.
In reality, all women are looking for special qualities in men. And money will not replace these. You need to give her care, security, emotions, and common goals. Then she will go with you and will be with you as long as you want.
2)
Second myth
"Ukraine is full of dating scammers. It is a country of scammers, and the process of searching for a bride is like an action movie".

Usually this is the belief of men who have been to Ukraine and didn't manage to find who they were looking for. Or they've read a lot of scary info on the Internet and got paranoid.
Yes, there are a lot of women who just go to meetings with foreigners to just have a good meal at a restaurant or get a gift. However, the old schemes of ticket scams and money scams work less and less often these days, as every idiot knows that it is dangerous to send money to unknown people.
But would a woman exchange a good man just for going to a restaurant and meeting with more and more foreigners? Of course not! If you cover all her emotional needs, she will be with you wherever you want. But I will tell about this later.
3)

Third myth
"The search is hard, long, and costly".
This is nonsense. Actually, it is VERY HARD!
Just kidding. With the right approach, the process will bring you only pure pleasure. Doesn't communicating with beautiful women bring you pleasure? I think it does.
In reality, it is not so expensive to come here and meet with a lady in a café. So what stops you? The fear of the unknown?
Read about Ukraine, and you will understand that we are the same type of people you will find everywhere else. And everything will go very easily for you if you give the lady what her soul and subconscious needs.
There is a whole heap of different myths. But myths are nonsense, so we will not spend time on them.

Distant Communication: How to Succeed and How to Make Her Wait for You.
First rule: be positive
You know, we really succeed in things that bring us pleasure. And the pleasure is given to us by positive emotions that we get from the process.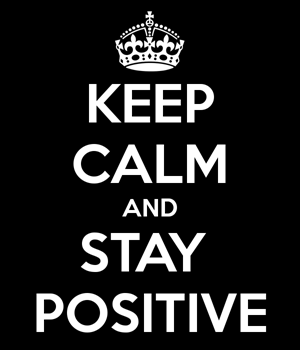 Turn your communications with the woman into the exchange of the positive emotions and turn it into a holiday, and it won't matter how long you talk or correspond. Your woman will always be looking forward to a message from you. There is always a lack of holiday and of positive emotions in our lives.
Don't write about your problems all the time. Don't complain about life. A woman doesn't want to marry another woman.


Give her compliments about her photos or her appearance during video chats. Women make themselves beautiful to attract men, and your praise is the best thing they can hear. Use the compliments as often as possible.


Talk about common goals for your future – your house, your future, your travels… plan as much as possible together. Women love dreaming, and even if these remain only dreams, this is at least pleasant.
So, do you think she will be waiting for you if you are the holiday, friend, and source of positive emotions for her? I think you can easily answer this question.
And yes, the first rule is also the last one: all that is simple is effective.
And tomorrow you will get the MOST interesting part.
It might be that this info will deeply change your life. It might blow your mind. I hope that it will do so because really not that many men know about this.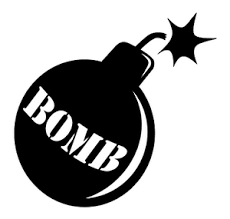 It's priceless info.
It will help you create a really harmonious relationship.
In the second part, you will learn:

The reasons why women fall in love;

The laws of love;

How to look at a woman and understand if she is in really love with you (things she can't hide);

MOST IMPORTANT – the core needs of women. Most men don't even think about this, don't even know this. But if you know these core needs and satisfy them, you will be the best person for your woman. You will learn a test for learning how many of the needs of your woman you can satisfy.
Tomorrow, you will also get a bonus from UFMA that is valued at $214 USD, which will help you instantly start effective communication with women and start winning their hearts.
Wait for this tomorrow.

But this is not all that's available now. Today, you will get to an email with one more hidden bonus from UFMA – the ebook that I wrote way back in 2010 when the world was different. Just kidding.
The book has been downloaded 4500 times, so it is quite handy. Check your mail today, and get this PDF book. There is valuable info on searching for a Ukrainian bride.



If you have any questions on the above, write to me here: support@ukrainianfiancee.com
See you tomorrow!
Yours,
Sergey Sokolov